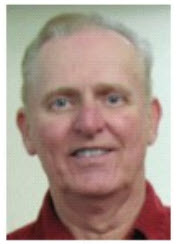 stam
123
On Mon. Mar. 18, A bright and sunny morning, 6 members of our birding group went to the Antioch golf course, and then to Contra Loma reservoir to scout out some local birds. We spotted 39 species before noon: Then off to have a very chatty picnic lunch together. Walked the other side of the reservoir looking for the burrowing owl, but it was a "no show". Ended our day about 1;30. Lots of fun and laughs together, as usual. BIRDING GROUP MEETS ON THE 3rd MON of the month: Sept. thru June: Normal meet-up is at the S.W. corner of the Sun Valley Mall parking lot, near the limo parking at 0800.  Birding Locations vary with the seasons.
For more info. Contact: Jerry Mix & Leary Wong.
 We will usually depart at 0800am. We normally carpool to our destination. You should bring : binoculars, lunch, a snack, and a beverage. We have spotting scopes available for the 'hard to find' birds. Most outings are about 3-4 hour duration. A few special trips may be longer.
Looking ahead: 2019 Outings:
Apr. 15:  Mines Road, Livermore OR  Los Vaqueros res. Brentwood.
May. 20:  East Contra Costa OR Big Break or both.
Anyone interested in joining us is welcome. We  "are not"'  hard core !! Its all about having an enjoyable day and being with our fellow SIRS.
Looking forward to our next outing.   Jerry Mix & Leary Wong
Contact Jerry Mix @ jerry1mix@yahoo.com: OR tel. 925 -356- 1143
updated 3/26/2019 by DLS