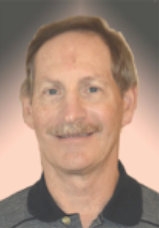 Activity Chairman: Steve Schramm
Assistant Chairman: Jack Schweitzer, Dennis Reschke, Ron Kosich
TIME TO SIGNUP FOR GIANTS AND A'S BASEBALL
Here are the details of the SF Giants and Oakland A's games that we will attend this summer.
On Wednesday, May 29, the Oakland A's host the Los Angeles Angels in a matinee game beginning at 12:35 pm at the Oakland Coliseum. We have secured field level tickets along the first base side for only $30 per ticket. Please contact Jack Schweitzer to reserve your tickets for this game.

jackschweitzer@gmail.com.
The SF Giants play the Washington Nationals at Oracle Park in San Francisco on Wednesday, August 7, at 1:05 pm. The group ticket price is $50 per ticket for our View Box seats along the right field side. These seats also have a great view of McCovey Cove. Please contact Steve Schramm to signup for tickets. Sschramm01@gmail.com.
Posted 3/25/2019 DLS