Snapshots of website activity and the most popular pages are presented for your information. As you can see there are significant changes when comparing views at different times. The important thing is that members are reading the pages – that's the pageviews number in the summary! Other numbers are less important.
Data as of 2/8/2018
Top 10 pages for same 90 day period as above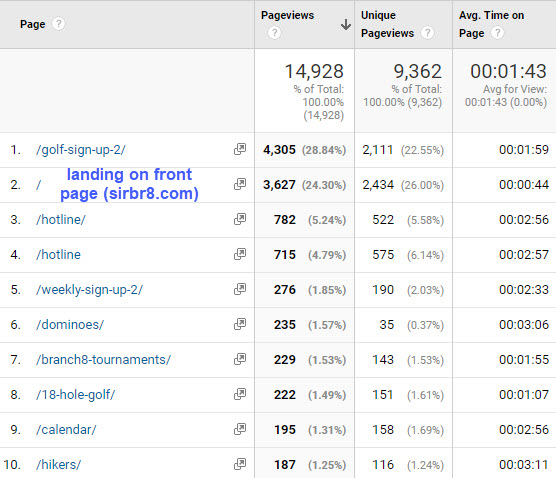 As of April 11, 2015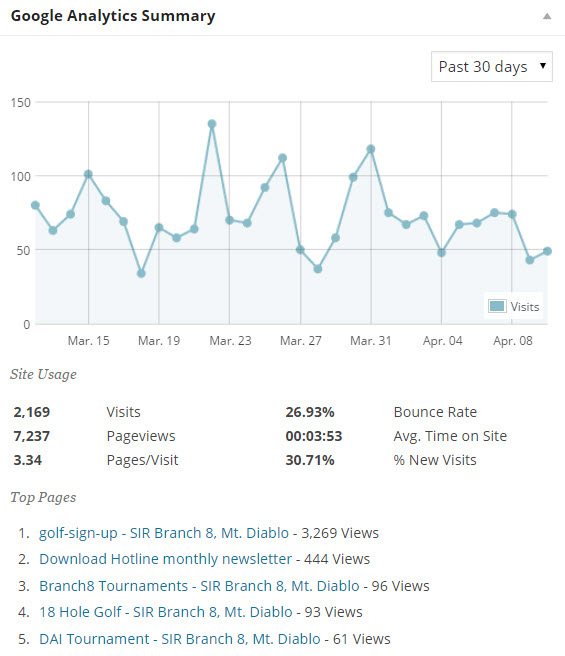 As of Dec 27, 2014
For the year (Jan 1 – Dec 27 2014):
24,192 Visits (people logging in) and 83,503 pages were viewed.