Car Enthusiasts
February 2020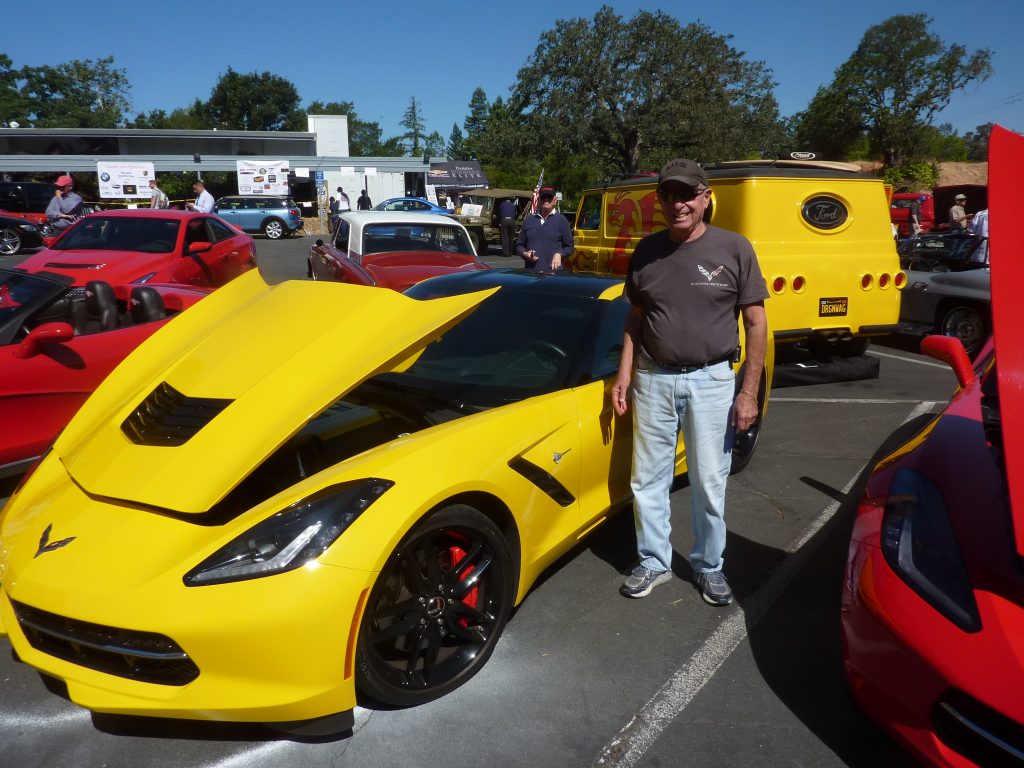 Ken Belfer's 2014 Corvette
Car enthusiasts are planning the 2020 event schedule and plan to have yet another good year.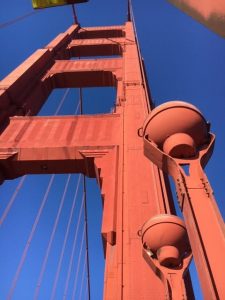 If interested in joining the Car Enthusiasts Activity, please contact any of the folks listed below.
Happy Motoring…
Activity Chair – Chick Lowry – Clowry2845@gmail.com
Assistant Chairs:
Tom Mohrman – mustangtpm@gmail.com
Bill Koski – billkos36@comcast.net
Dream Car
The 1960 DiDia 150 was a luxury, custom-designed iconic, handmade car also known as the "Dream Car" forever associated with its second owner, singer Bobby Darin. The car was designed by Andrew Di Dia, a clothing designer, who Bobby Darin had met whilst on tour in Detroit in 1957. Darin telling Di Dia at the time that he would purchase the car if he ever "hit it big". For seven years, from 1953 to 1960 the DiDia 150 was hand-built by four workers, at a cost of $93,647.29 but sold to Darin in 1961 at a cost of over $150,000 (1.5 million today). ] At the time the car was listed as most expensive 'custom-made' car in the world by the Guinness Book of Records. The body was hand-formed by Ron Clark and constructed by Bob Kaiser from Clark Kaiser Customs.
Its metallic red paint was made with 30 coats of ground diamonds for sparkle.
The normal V8 engine is located at the front with an engine displacement of 365/427. It has a rear-wheel drive, the body and chassis is hand-formed from 064 aluminum with a 125-inch wheelbase alloy tube frame.
It has a glass cockpit in back, a squared steering wheel and thermostatically controlled air conditioning system.
The design included the first backseat-mounted radio speakers and hidden windshield wipers, that started themselves when it rained. Other features include retractable headlamps, rear indicators that swivel as the car turns, 'floating' bumpers and a trunk that was hinged from the driver's side. Each of the four bucket seats have their own thermostatically controlled air conditioning, individual cigarette lighters and ashtrays, as well as a radio speaker. The original engine, a Cadillac V8, was later replaced by a 427 high-performance by Ford when it was taken on the show circuit.
Darin drove his wife, Sandra Dee, in the car to the 34th Academy Awards in 1961. After publicity and film use, Darin donated his "Dream Car" to the St Louis Museum of Transportation in 1970 where it remains. : CAR ENTHUSIAST, SIR DAVE SUTTON
If you have an interest in joining Car Enthusiasts please contact any of the individuals noted below:
Chairman Chick Lowry, 932-4886 clowry2845@aol.com
Asst. Chair – Tom Mohrman, 516-242-1635 (cell) mustangtpm@gmail.com
Asst. Chair – Bill Koski, 672-7650 billkos36@comcast.net
Asst. Chair – Bob McMains, 937-6391 stude35@mac.com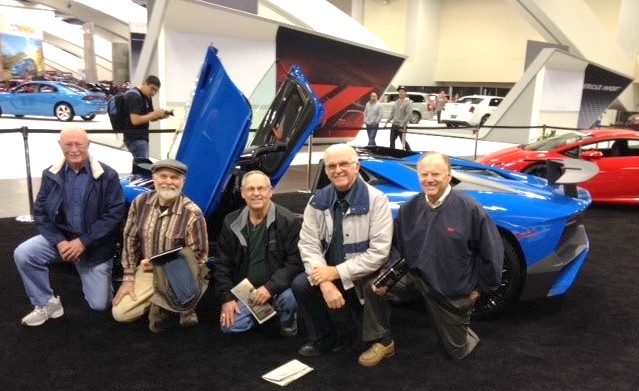 Left to right: Sirs Bill Peterson, Tom Hodgson, Chick Lowry, Bob McMains, Dennis Reschke and a partial view of the Lamborghini we found to be a heartbreaker we couldn't own.