Chick Lowry  MD 078   
Due to current shelter-in-place restrictions, Car Enthusiasts will meet virtually via ZOOM meetings. Same time, same days as scheduled. Please contact me via phone or email to assure you receive an invitation to join us.
Sir's Branch 8 Car Enthusiasts meet the 1st Tuesday of each month for lunch at one PM in the Round Table Pizza meeting room at 1938 Oak Park Blvd, Pleasant Hill, CA.  Plan to arrive a few minutes early to order food and drink, so we can start the meeting on time. Our meetings typically last about one hour.  Along with the lunch meeting we also schedule a monthly outing.
The Car Enthusiasts of Sir's Branch 8 are a group of 30 plus Sir's who are interested in automotive history, current industry changes, and going out for a good time each month to enjoy anything that has an engine, wheels, wings or historical value associated with servicing automotive vehicles.
We Car Enthusiasts visit/tour car collections, tractor exhibits, auto auctions, stock car races, and annual international auto shows to see what is new  in the industry. Each of the outings also include a social aspect with a breakfast, lunch or dinner before or after the activity. Your significant other or guests are often encouraged to participate in monthly outings, January through November. In December, we attend the annual branch Holiday event.
Some of our members own cars; classic, muscle, antique or just a special ride that makes them happy to be a part of the activity action. Others, are guys with a wish to someday own a special vehicle, should opportunity and available finance cross paths. Still others are those who will never purchase a special ride but like to join in the group activities and just "shoot-the-breeze" about cars with other enthusiasts. We all have a really good time together.
There is no requirement to own a car to participate in the Car Enthusiasts Activity, just an interest in having a good time and perhaps share something new about automobiles.
Happy Motoring… come join in the fun.
If you have an interest in joining Car Enthusiasts please contact any of the individuals noted below:
Chairman Chick Lowry, 932-4886 clowry2845@gmail.com
Asst. Chair – Tom Mohrman, 516-242-1635 (cell) mustangtpm@gmail.com
Asst. Chair – Bill Koski, 672-7650 billkos36@comcast.net
---
Some recent Car Enthusiasts activities:
Elks Club Car Show: Walnut Creek, CA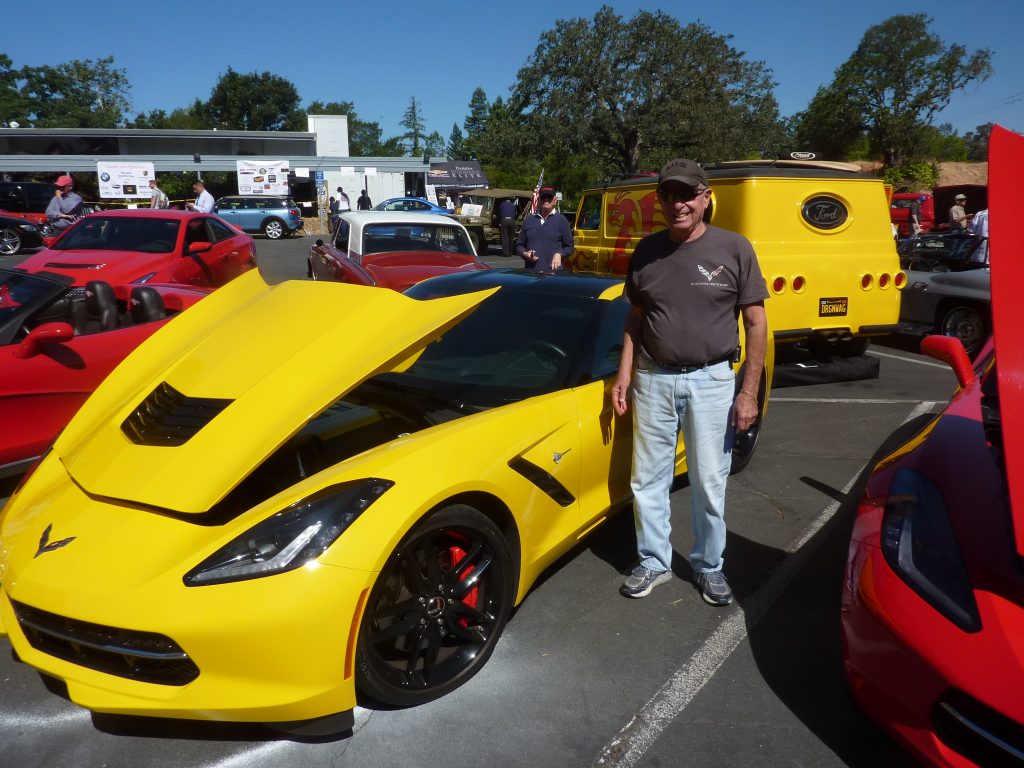 Ken Belfer's 2014 Corvette
Tractor Museum: Woodland, CA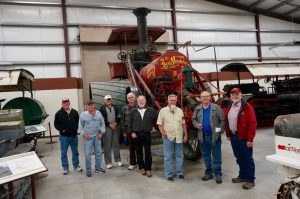 Left to right:
Sir's – Alan Schultz, Ken Belfer, Bill Koski, Bob McMains, Dennis Reschke, Bob Weiss,
Chick Lowry, Tom Hodgson